State of the Art Laser Hair Removal Equipment, Reduces hair from even sensitive spots such as underarms and bikini area. Safely achieve an effective reduction of most hair colors on all skin types. We only use technology that can offer superior results with the highest level of comfort and safety.
Prior to your appointment please make sure to:
Shave the area which will be treated.
No waxing or tweezing in the 6 weeks prior to your appointment.
Area that will be treated should not be tanned at least 2 weeks prior to appointment.
Laser Hair Removal for Women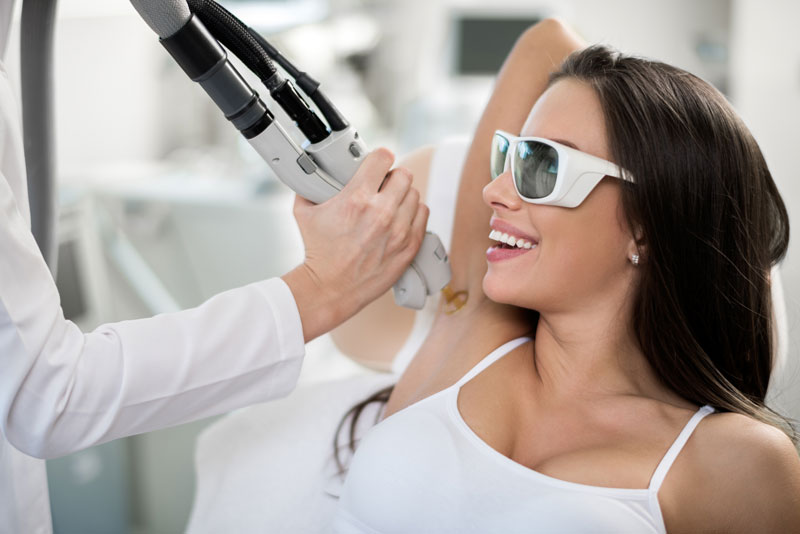 Treatable areas for laser hair removal*
Upper Lip
Chin
Side Burns
Areolas
Above eyebrows
Toes
Under Arms
Half Arm
Abdomen
Lower Back
Chest
Breast
Bikini
Half legs
Full Back
Full Legs
Full Chest
Full Abdomen
Brazilian
Full Arms
Laser Hair Removal for Men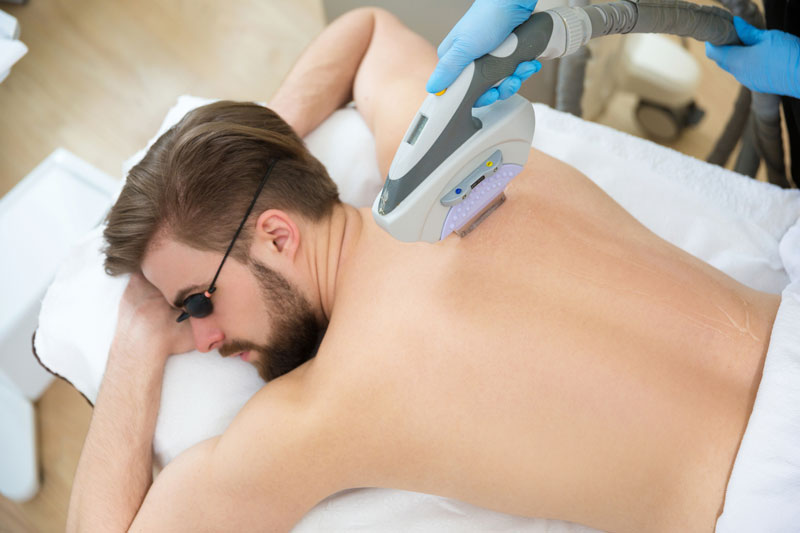 Treatable areas for laser hair removal*
Upper Lip
Chin
Side Burns.Under Arms
Back of Neck or Front of Neck
Full Chest
Abdomen
Shoulders
Half Arm
Half Leg
Upper or Lower Back
Upper or Lower Arm
Full Back
Full Leg
Stomach
Full Arm