SmartLipo is a ground-breaking, FDA-approved approach to liposuction that uses laser energy to eliminate excess fat deposits in specific areas of your body. Also referred to as "laser lipolysis", this minimally-invasive procedure is ideal for permanently removing fat in spots that are hard to treat with regular liposuction, such as the neck and jawline, abdomen (love handles), inner arms, breasts in men, and the inner and outer thighs while causing minimal trauma to your body.
SmartLipo offers many benefits compared to regular liposuction, including increased patient comfort and reduced recovery time. As a minimally invasive procedure, laser lipolysis also leads to faster healing compared to conventional liposuction.
Moreover, SmartLipo does not require the use of general anesthesia, which makes the procedure much safer with minor side effects such as discomfort and minor bruising.
What to Expect?
Your surgeon will first administer a local anesthetic and then insert a 1-2 mm cannula into the skin in the target area. A laser fiber within the cannula will then direct energy to the fat cells and liquefy them. The liquefied fat is suctioned out gently. The procedure also stimulates collagen production and tissue coagulation for minimal bleeding and skin tightening for a smooth, firm, and well contoured finish.
The procedure typically takes one hour, though the specific time depends on the size and severity of the target area. Please keep in mind that the results are gradual, meaning that they will become visible in a few weeks. Improvements will continue to occur for months after the procedure, with the final results showing in 4-5 months.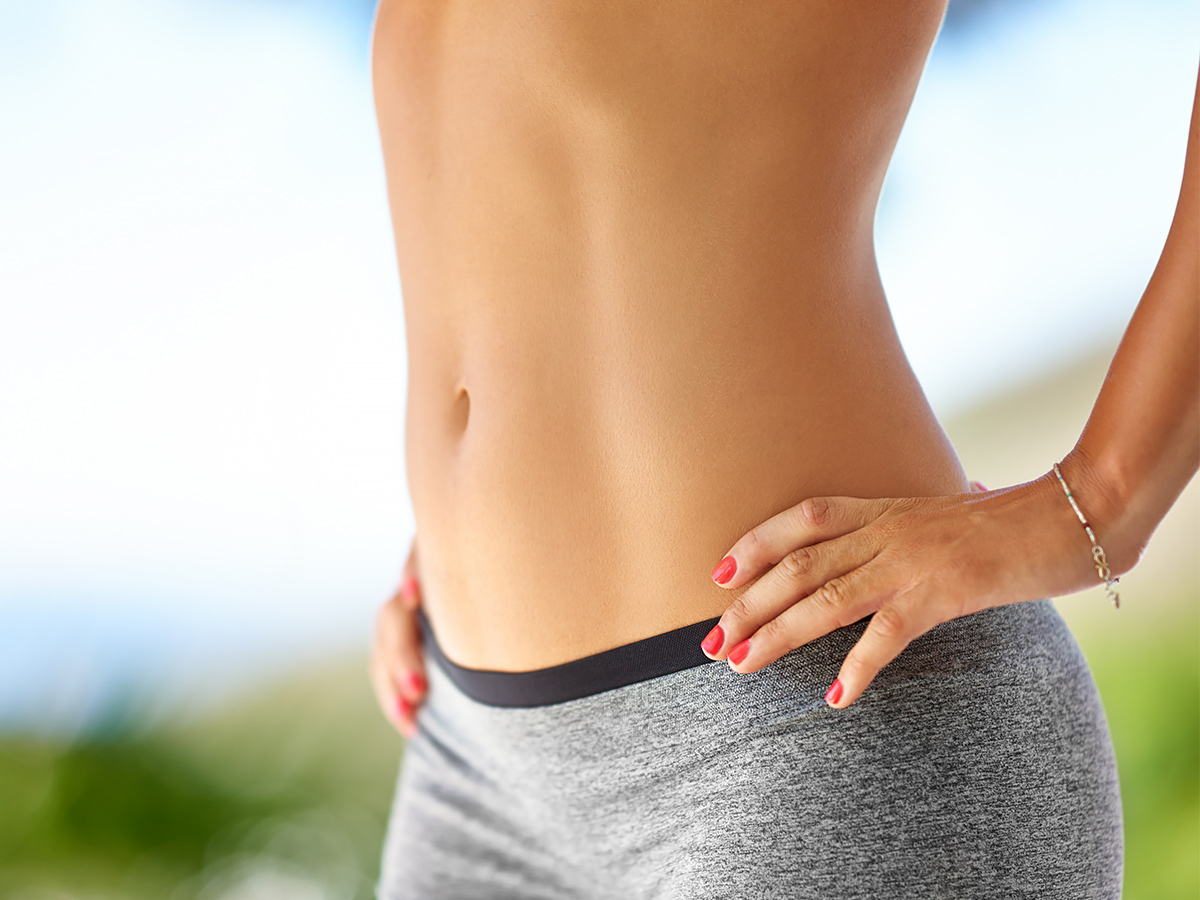 Who is the ideal candidate for SmartLipo?
While SmartLipo is a great treatment for permanently removing fat cells, it's not a substitute for exercise and diet, or an independent weight loss solution. The right candidate should:
Be over 18 years old
Have tried exercise and diet with no response
Be looking to permanently get rid of fat deposits in those specific areas
Be in good physical and emotional health
Be within 20-30 pounds of your ideal body weight
Be realistic about the expectations
Treatment Areas for Laser Assited Liposculpture
Treatment areas for laser assisted liposuction offered atLuxe Aesthetic Surgery & Medical Spa include the following:
FEMALE TREATMENT AREAS FOR LASER LIPOSUCTION
Female lower face, jawline, jowls, under chin, neck
Female upper arms and peri-shoulders
Female posterior cervical fat pad (buffalo hump)
Female front torso (upper & lower abdomen, mons pubis, ventral sides, lateral breast area)
Female back torso (upper back, mid back, flanks, sacrum, dorsal sides)
Female buttocks
Female hips
Female thighs (outer, inner, front, back)
Female knees (inner, anterior)
MALE TREATMENT AREAS FOR LASER LIPOSUCTION
Male lower face, jawline, jowls, under chin, neck
Male upper arms and peri-shoulders
Male posterior cervical fat pad (buffalo hump)
Male chest
Male front torso (upper & lower abdomen, suprapubic region, ventral sides)
Male back torso (upper back, mid back, flanks, sacrum, dorsal sides)
Male buttocks
The procedure uses state-of-the-art laser machines that are operated by fully trained and highly qualified doctors in our practice. Please visit any of our four locations around California to learn more about SmartLipo.