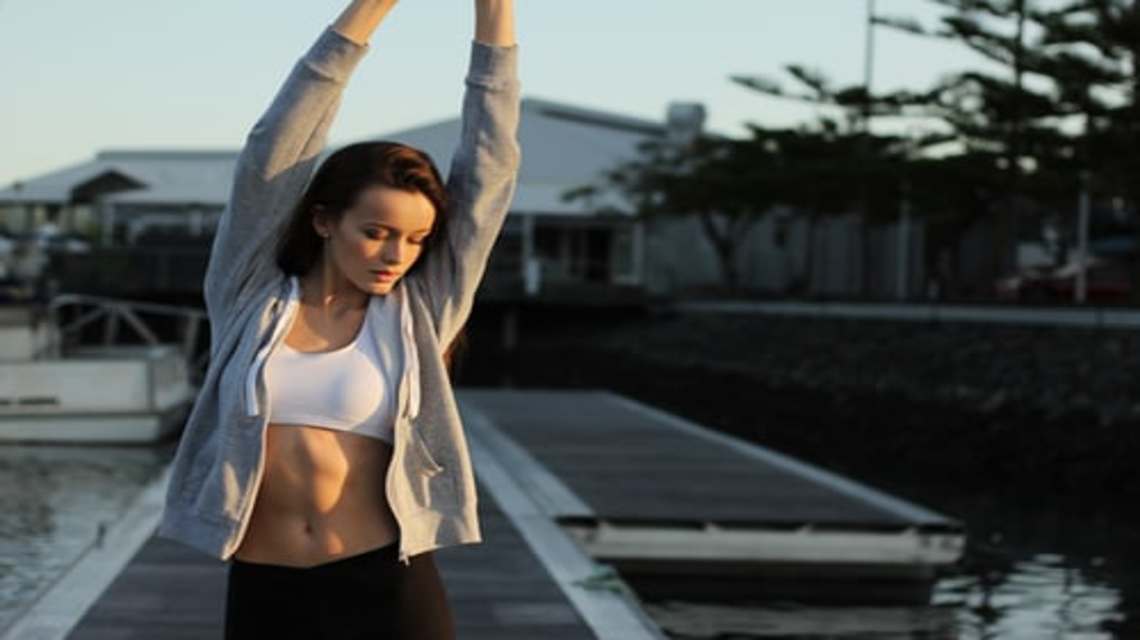 With the increasing popularity of cosmetic surgery, many people are also considering tummy tuck surgery and looking for the Best Tummy Tuck Clinic Lancaster for this purpose.
The best thing about getting rid of abdomen fat is it has both cosmetic and health benefits. For example:
• It aids in relieving Stress Urinary Incontinence
• It manages your control on overall body functions
• Helps in the prevention of hernias
• It reduces the risk of different health conditions
• It provides strengthens to your core, improving overall flexibility.
The Procedure of Tummy Tuck
According to the Tummy Tuck Surgeon in Lancaster, this procedure can take few hours to complete. Depending on your case, you may be required to stay one night in the hospital. This surgery is done under general anesthesia. Let's discuss the possible complications that you may face with the tummy tuck surgery.
After surgery, you will have swelling and pain for a few days. The top tummy tuck surgeon in Lancaster will recommend pain killer and also some tips to manage this pain effectively. You may feel tiredness, bruising, and numbness during that time.
There are always some risks associated with any type of surgery. Even though these risks are rare but you will be informed by your surgeon regarding all the risks linked with Tummy Tuck Surgery in Lancaster. These may include blood clots, excess bleeding and infections. The probability of having complications increases in case you have liver, lung or heart disease, diabetes or poor blood circulation.
Another complication may be insufficient healing. This will lead to loss of skin or more significant scarring. You may need another surgery in this case.
It is important to keep in mind that this surgery will leave scars. Even though, these scars will lighten with time but they will not be vanished completely. Once you are healed completely, you can use specific ointments or creams to make scars disappear slightly.
Tips to Recovery After Tummy Tuck Surgery
It does not matter whether you are having a complete tummy tuck or partial tummy tuck, the area will be stitched. Therefore, it is essential to understand and follow all the instructions from your surgeon on how to care for the bandage after surgery. The Best Tummy Tuck Clinic in Lancaster will use a bandage that is elastic to promote proper healing. You have to follow your surgeon's instructions and position yourself in a way that helps in easing pain while you are lying down or sitting.
For at least 2 months, limit any kind of strenuous activities. To ensure quick and proper healing, you may need to take off from your work for at least 4 weeks.
The doctors at the Best Tummy Tuck Clinic Lancaster will advise you on what to do and what to avoid after surgery. You will love your new look after this procedure. Even though this will take time, but the wait is worthwhile. You have to make lifestyle changes through exercise and diet, as these are important to maintain the results.
If you are looking for a way to improve your breast shape by increasing its size, then you need to opt for the best breast augmentation clinic Los Angeles. The procedure of breast augmentation is done by placing saline or silicone breast implants.
According to the perspective of a breast augmentation surgeon in Los Angeles, the major objective of this surgery is to create an aesthetically attractive and symmetrical breast profile by enhancing the natural proportions of the patient. This procedure can be customized as per individual preferences.
There are several reasons that why a woman needs to have Breast Implant Surgery in Los Angeles. One of the most common reasons is to amend breast deformities. Some other reasons may include:

• Improving your self-image.
• Providing a proper balance to match with your curvy hips.
• You feel more confident while wearing a swimming suit.
• Some women want to restore breast fullness which they had lost after breastfeeding or pregnancy. Thus, if you are looking for the best breast augmentation in Los Angeles, you need to do proper research to get your desired results.
Tips to Select a Good Cosmetic Surgeon
When you are considering Breast Augmentation Surgery in Los Angeles, it is essential to know important tips to select the Best Breast Implant Surgeon in Los Angeles. First of all, you should ask him about his experience of performing this surgery. During your visit, make sure to look at before and after photos of patients who went through this surgery. In this way, it will become easier for you to understand your surgeon's aesthetic style.
Check that your surgeon should be board certified. This verifies that he or she is particularly trained in the desired field of cosmetic surgery. Moreover, during your breast Implant Surgery in Los Angeles your safety should be your priority, so make sure that the procedure takes place in an accredited facility. Last, but not least, do not finalize your surgeon based on low fees. When it comes to surgery, the price factor should be neglected. The Best Breast Implant Clinic in Los Angeles offers many financing options in case the procedure is getting out of your budget.
Choices To Make Before Breast Augmentation
With increasing healthcare technology, now you get more options to tailor your breast look. It does not matter that you just want a boost in cleavage or looking for more dramatic curves, you have to make the following choices during your consultation for Breast Implant Surgery in Los Angeles.

• You have to choose your filling type, it can be either silicone gel, saline, or gummy bear (highly cohesive silicone) implants.
• If you opt for gummy bear implants, then you will achieve a sloppy look and if you consider silicone gel or saline implants, then result will be round shape. Both look natural at the best Breast Augmentation Clinic in Los Angeles
The shape and implants you choose depend on your surgeon's recommendations, your personal preferences, and your present breast size. So what are you waiting for? Find the best Breast Augmentation Clinic Los Angeles and your dream of getting beautiful breasts will turn into a reality!