ALMI (Autologous Lipocyte Micronized Injection), also known as Nano Fat Grafting, is a ground- breaking Stem Cell Therapy that can help you reverse signs of aging.
As we get older, our skin loses collagen and starts forming fine lines and wrinkles. There is also a loss of volume in our faces due to loss of fat and resorption of bones.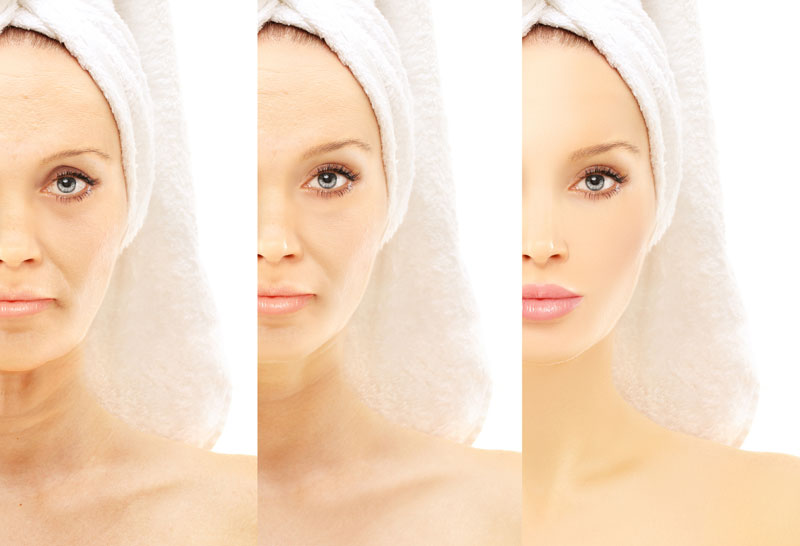 This safe, natural, minimally invasive procedure that uses your own tissues and cells to help renew and restore damaged or diseased tissues and volume loss. These cells are unique because they have the potential to develop into many different types of cells and seek out areas of injury that need rejuvenation or restoration. These micronized injections target very specific areas: wrinkles, skin depressions, sunken temples, frown lines, dark circles around eyes, thin lips, hair, hands and other areas which show signs of aging.
This state of the art micro-fat grafting technique is done in our office by our experienced professionals who are well-trained in body fat transfer.
First, patients are injected with a local painkiller, and then a small needle attached is injected into an area with excess fat (i.e. buttocks, abdomen, flanks). The fat is removed, and spun in a centrifuge to separate the fat from other bodily fluids.
The purified fat is then precisely injected into the patient's delicate facial contours. This procedure is a great alternative to traditional methods as there is no chance of an allergic reaction as we are using the body's own fat, not artificial fillers like silicone and PMMA.
The results typically last much longer than traditional methods by stimulating natural collagen production at a molecular level. These micro-injections can plump up sunken or emaciated areas of the face.
If you're noticing signs of aging and want to give up those so-called "magic creams" that never really work, please call the Luxe Aesthetic Surgery & Medical Spa at (805) 500-6589.
Don't delay. Call us today for a consultation. We can help you turn back the clock with a ground-breaking treatment that uses your body's own fat to give you the face you have always dreamed of.